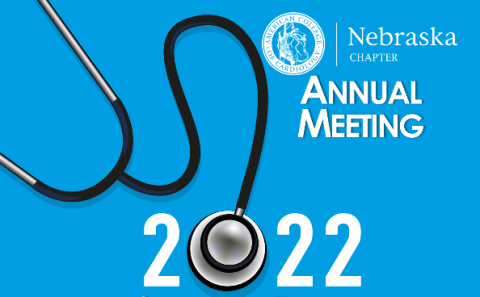 The Nebraska Chapter of the American College of Cardiology invites you to join us for the Annual Meeting 2022!
The event will take place on Wednesday, October 19, 2022 from 5:00-8:30pm CDT at the Omaha Marriott, 10220 Regency Circle, Omaha, Nebraska.
Agenda
5:00-7:00pm- Fellows Abstract Competition
5:00-7:00pm- Cocktail Reception with Exhibitors
7:00-8:00pm- Dinner & Keynote- Edward T. A. Fry, MD, FACC
8:00-8:30pm- Chapter Business Meeting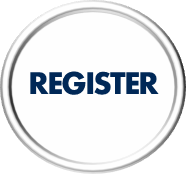 About our Speaker: Edward T.A. Fry, MD, FACC, President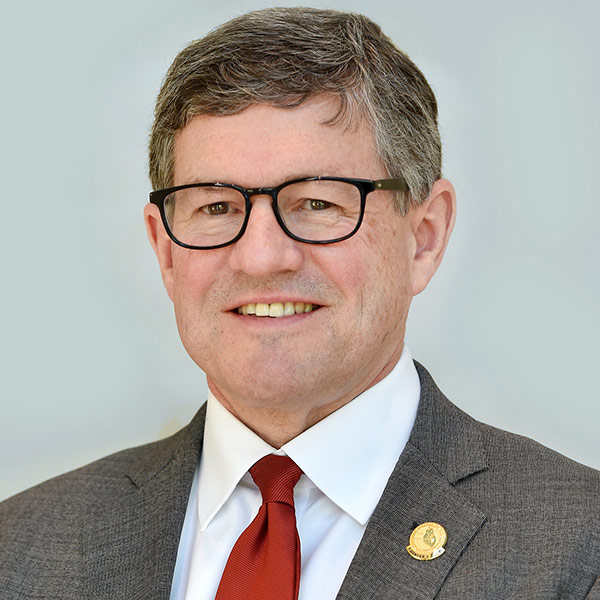 Edward T.A. Fry, MD, FACC, attended medical school at Washington University School of Medicine in St. Louis and completed his residency in internal medicine at Barnes-Jewish Hospital. He completed a two-year cardiovascular research fellowship focused on pharmacokinetics/pharmacodynamics of native and genetically modified plasminogen activators. He also completed a general cardiology fellowship at Washington University, where he then served as assistant professor and medical director of the cardiac transplant program before completing an interventional cardiology fellowship at Ascension St. Vincent Hospital – Indianapolis.
In 1991, he joined the cardiology practice at St. Vincent where he continues to be a busy interventional and general cardiologist and serves as chair of the Ascension National Cardiovascular Service Line. He helped launch Navion Healthcare Solutions, a subsidiary data quality management software company owned by Ascension, where he previously served as board chair.
Dr. Fry is past president and governor of ACC's Indiana Chapter. Within the ACC, he has served on the Audit and Compliance Committee (chair), Digital Strategy Steering Committee; Interventional Section Leadership Council; Surviving MI Initiative; Integrating the Health Enterprise Health Policy Work Group; Clinical Quality Committee; Prior Authorization Work Group; ACC Telemedicine Project; ACC COVID-19 Hub; Board of Governors Steering Committee; Innovations Development Work Group; ACC Premier Oversight Work Group (chair); Board of Trustees (BOT) Task Force on Clinician Well-Being; Health Systems Task Force; ACC/AHA Ethics and Professionalism Consensus Task Force, and ACC Nominating Committee. He has been a presenter, moderator and session chair at ACC Annual Scientific Session, ACC CV Summit, MedAxiom CV Transforum, Heart House Roundtables and is a member of HeartPAC, ACC's political action committee.
He currently serves on ACC's BOT and MedAxiom's Board of Managers.
                                            
CME Pending
Thank you to our event exhibitors!
Coming soon...
If you would like exhibit at this event, please click on the "Exhibitors" button above or visit this page.